Senior Software Engineer - Mobile/Web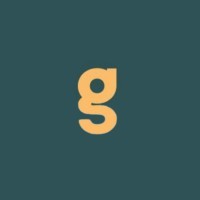 Guava
Job Functions:
Software Engineering
Employment Types:
Full-time
Locations:
Remote; San Francisco, CA, USA
Guava is a digital banking and community platform designed for and by Black small business owners. Guava is on a mission to close the racial wealth gap by facilitating the growth and resilience of Black small businesses with financial products designed to meet their needs.
Guava is a rapidly growing seed stage company based in New York City backed by Precursor Ventures, Backstage Capital, First Close Partners, Heron Capital, and other top angel and institutional investors.
We Celebrate and Center Black-owned Business!
About this Role
In this position, you will have the opportunity to help build out a high caliber engineering team while taking point on all front end development. We are looking for someone who loves to build great user experiences and leverages a strong technical foundation to build them. While we expect that the person in this role will primarily focus on one particular front end platform, the ideal candidate for this role will be excited to guide the front end development efforts across all of iOS, Android and web.
Responsibilities
Lead front end development and operations
Take ownership of the iOS, Android, and web app code bases
Serve as mentor and technical lead for other front end engineers
Qualifications
5+ years of software engineering experience
3+ years of iOS and/or Android native development experience
Proficiency with javascript/html/css
Strong product and UI instincts
What we are looking for
Curiosity mixed with a healthy dose of Get Sh*t Done
High level of technical expertise along with the self-awareness and maturity to know what you don't know and to make smart decisions based on that knowledge
Interest and willingness to dive in and help out in areas that are outside of your core responsibilities
Want to join the team?
If you are excited about Guava, please email careers@joinguava.com with:
The role you're applying to in the subject line e.g. "Full Stack Engineer"
A link to your LinkedIn, Github, or other relevant profiles .
Please include a statement on why you're interested in the opportunity to join Guava
We're committed to building a culturally diverse team and strongly encourage you to apply regardless of your location, background, race, gender, sexual orientation or any other personally defining attribute. We encourage every person who is interested to apply. We're imperfect communicators, so think of our job postings as the starting point for discussion rather than proof that you shouldn't apply. Take the leap - you never know, you might just be the perfect person for one of our open roles, even if you don't match 100% of the job description.